Jeg har ikke et gram energi tilbage efter en hektisk uge på Djursland og i København. Jeg har fået shoppet en tiny weeny smule, men kun fordi udsalg er fantastisk. Jeg fik en jakke fra M0nki, et par bukser og to t-shirts fra Cheap Monday til under 500 kr. and thats pretty good i think!
Jeg ledte også efter coole printede t-shirts i København, men fandt desværre ikke noget der var det helt rigtige. Har lige surfet lidt rundt på eBay, og denne t-shirt kunne være et godt bud på en t-shirt jeg kunne finde på at flytte ind i når solen begynder at kigge frem noget oftere.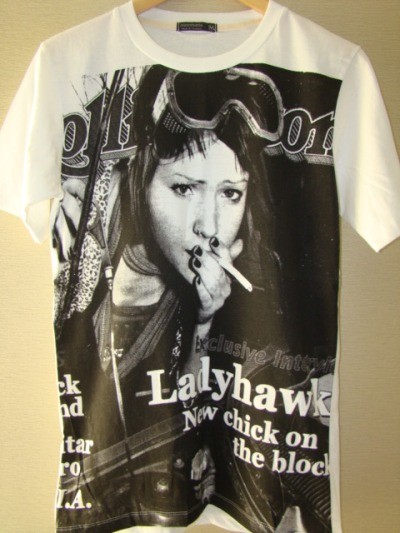 I'm soo tired - I had a long week. I only did a little bit of sale shopping i CPH - got a jacket, a pair of jeans, and two t-shirts for less than 500 kr (under 100$). I'm also craving printed tees - this one from eBay could be a winner!